Hello, welcome to Smallholdings For Sale.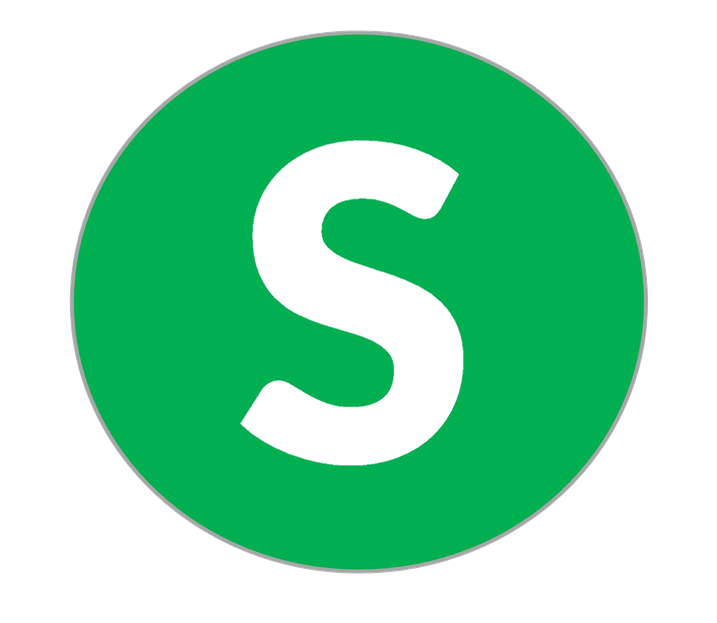 o, here we are – the online marketplace on a mission to help you make a great smallholding investment.
If you've been looking on the internet for a place to sell or buy a smallholding property, then you'll find our way of doing things quite differently.
If you don't yet know, we are not an estate agency nor are we selling classified smallholding ads.
Whilst we don't doubt they have their place in the industry – we have seen a rather unique gap to fill.
Our service is pro-active.
Our platform helps you communicate personally and directly with the people you need to make your smallholding sale (or investment) a success.


What makes Smallholding For Sale different?
We see smallholding properties as business assets for private individuals.
It's undeniable that land is a premium asset in any economy.
And as such comes at a significant cost.
And where you have land associated with your private dwelling, we are persuaded that this personal outlay to buy one ought to be converted into profitability.
This is to avoid having that asset become a liability on your hands (especially with all the costs of upkeep).
Equally…
Selling a smallholding ought not to be just a property sale exercise – but a matter of business transfer:
With a premium attached for selling a business – with a property attached.
Selling a smallholding?
If you are now looking for an urgent sale of your smallholding, having tried advertisements with agents and classifieds…
Then, Smallholdings For Sale might be just what you need.
We provide you the following benefits of exposure to potential buyers:
Exclusive access to our online 'Smallholdings For Sale' marketplace

…introduce your smallholding to prospective buyers real-time & engage them socially

Send listing to our growing mailing list of buyers

…instant mail direct to inbox of our 'buyer' subscribers

Multimedia presentation of your property

…to visually sell the features of your property to prospective buyers

Uploaded files like your floor plans, planning permission certificates etc.

…available for prospective buyers to see in advance of booking a viewing with you

Vendor business collateral for added value in handover to new owners

…assure potentially new smallholding owners of a smooth transition with value-adding tutorial videos and resources on operations
Buying a smallholding?
If you're looking to buy a smallholding, you've probably already tried searching Google for something like "smallholdings near me."
You might have found a lack of supply to meet your demand.
Also, the leg work to discover a broad enough reference group of opportunities is a hidden cost in the process of buying smallholdings.
Our online buyer services offers you:
Moderated online marketplace for engaging private sellers
Email alerts of the latest for sale opportunities
Real-time Q&A with prospective sellers via our platform
Online business guides for making profit from your investment
Excel business spreadsheets, business templates and PDF proforma
Looking for smallholdings for sale by owner?
Bypassing the involvement of a middle man has its benefits.
Some prefer when buying to deal directly with the vendor for the sake of Q&A during the decision making process. This is particularly true when there is a going concern attached.
The related business processes and procedures need to be fully understood by potential buyers to see how suitable the overall investment could be.
This marketplace provides the platform for such questions to be asked 1-to-1.
Difficult to find a smallholding for sale?
If you find it hard to find a smallholding – then using you are looking for us.
Our website has a more varied visitor user base and ranks for many smallholding business-related searches as well as property listing searches.
Because of this varied website content, our prospective buyer contacts are likely to be of a more diverse range than with other services.


Have a smallholding to let?
If you are looking to let your smallholding, then similarly you could find your new tenant via this service.
Simply sign up to gain access to the marketplace and meet people looking for a smallholding to rent meeting the description of your property.
Want to rent a smallholding?
Renting a smallholding with Smallholdings For Sale begins with making a profile within our online marketplace.
Feel free to add details of your occupation or experience with tending to a smallholding – whether photos, videos, Tweets, posts or any other media – to your social feed.
Give prospective landlords a good reason to invest their opportunity with you.
Want to do a smallholding exchange?
If you a landlord looking for a smallholding swap on a single property or number of properties – with or without tenants in, then Smallholdings For Sale could be the place for you.
Seeking a change of scene? Try a swap on your smallholding residence.
Make approaches to owners of other properties and share multimedia-rich details on your properties, ask questions and make sure before arranging a viewing.
Looking for a viable agricultural smallholding?
Viable smallholdings are agriculturally productive and profitable as opposed to a lifestyle purchase.
Assessing a smallholding for sale opportunity which is a viable business, rather than a property…
Requires a breakdown of the key financials of the associated enterprise.
Our listings for viable smallholdings includes all the details which will inform you of what income-generating benefits are available.
Smallholdings for sale with agricultural ties under 30 acres come at a significant discount in order to offset the inflexibility of occupation for the incoming owner.
According to Section 290(i) of the Town and Country Planning Act 1971:

"…the occupation of the property is limited to a person solely or mainly employed, or last employed, in the locality in agriculture."
If you have the desire of putting the land to productive use on a full-time basis, then such a cost-saving on capital purchase could give a significant headstart.
Just looking for a smallholding plot for sale?
Plots of land with outbuildings and mixed-purpose usage also have their place.
Smallholdings without an owner's residence offer an extension of operation without the upheaval of moving house.
A nearby land rental or purchase can give the advantage of practical utility and yet within convenient reach.
Find a smallholding for sale in:
Smallholdings For Sale (England)
Smallholdings For Sale (Scotland)
Smallholdings For Sale (Wales)
Typical types of available smallholdings for sale
'Smallholding' is a general term.
A category of property rather than a specific type.
As a definition, it essentially means any residential property possessing land.
But whilst searching for a smallholding for sale online you might want to use a more precise term to modify your results.
The following are some subcategories of smallholdings for sale – complete with a mini-descriptions.
We hope this list might help you find what you are looking for quickly amongst our featured for sale adverts:
Vacant smallholdings for sale
These are simply smallholdings which are currently unoccupied. The reasons why are varied and as such they can be found in varying degrees of condition, depending on circumstance.
Discover our latest featured vacant smallholdings.
Rural smallholdings for sale
Rural smallholdings are otherwise known as remote smallholdings. These are smallholding properties that are in relatively isolated locations in the countryside, as opposed to being in the suburbs, for example.
Discover our latest featured rural smallholdings.
Organic smallholding for sale
If you are considering growing crops, produce or rearing livestock on your smallholding and seek after organic certification – then you will want to take a look at this category.
Discover our latest featured organic smallholdings.
Farms with smallholdings
Operational farms are viable agricultural businesses – demanding considerable time and resource to run. If you are looking for farms with smallholdings attached, then this is the page for you.
Discover our latest featured farms with smallholdings.
Equestrian smallholding for sale
Equestrian smallholdings are properties with land associated for the purpose of rearing horses, or hosting horse related activities.
Discover our latest featured equestrian smallholdings.
Derelict smallholding for sale
Derelict smallholdings are abandoned smallholdings. They are not occupied and have often fallen into considerable disrepair. No longer cared for and often are sold at auction for considerably lower prices (relatively cheaper smallholdings for sale). If you are considering a renovation project or an investment opportunity, then take a look.
Discover our latest featured derelict smallholdings.
Coastal smallholding for sale
Simple smallholdings which have either close proximity to the sea, or even overlooking the coast with a sea view. If you are looking to retreat to a smallholding by the sea, take a look at this category.
Discover our latest featured coastal smallholdings.
Highland smallholding for sale
By location these are up in the Scottish Highlands and by definition benefit from the beauty of the surrounding landscape. If you are looking to relocate to a remote Highlands smallholdings, take a look at this page.
Discover our latest featured Highland smallholdings.
Off-grid smallholding for sale
Looking for a simple way of life without the costs of being plugged into the grid (gas and electricity)? Then why not take a look at some of these off-grid smallholdings.
Discover our latest featured off-grid smallholdings.
Permaculture smallholding for sale
These are smallholdings which will be most suitable for the purpose of practicing self-sufficient, ecologically sustainable agriculture.
Discover our latest featured permaculture smallholdings.
Eco smallholding for sale
Eco-friendly smallholdings offer environmentally friendly/conscious adaptations for money and nature saving ends.
Solar panels, wood fires, rain-recycling are just a few eco-features on offer thanks to the deliberate efforts of some owners.
Discover our latest featured eco smallholdings.
Houses with a smallholding
Integrated land with owner's accommodation is typical among the for sale listings – however, each house offers its own distinct profile of pros vs. cons.
Architecture and fixture, fittings and appliances are unique features to consider when browsing the listings.
Rundown smallholding for sale
If you are looking for a smallholding project, a run down smallholding will offer a steeper climb to get functional, but cheaper entry point.
Discover our latest featured rundown smallholdings.
A great opportunity if you have hands-on construction skills.
Remote smallholding for sale
For some, the desire is to live in a detached house without neighbours.
Remote or isolated smallholdings for sale are a niche catch for those looking.
Discover our latest featured remote smallholdings.