Smallholdings For Sale is a dedicated marketplace for anybody wanting to buy, sell or rent rural smallholding throughout the UK.
Our mission with this website is to bring together all parties who have the purpose of:
sharing
exchanging
enhancing
producing
…genuine VALUE within the smallholdings market.
Our core audience is comprised of consumers, business owners and professionals in the UK.
How to advertise with us:
Do you have value adding services or products which you would like to introduce to our readership?
Here's how…
Introducing the Smallholder Expert Series (SPONSORSHIP LEAD GENERATION OPPORTUNITY)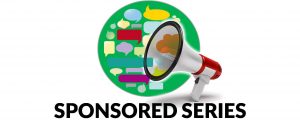 Share your valuable expertise with smallholders and rural business start-ups by sponsoring your very own branded niche content series.
The content will comprise:
1,000+ word in-depth guest post, written by you and published on our blog

Optimised for keywords of your choice and promoted by us via our social media accounts and networks

(6x) short and snappy email tutorials written by you and sent to our email list

Emails are sent in sequence over 6 weeks (+ only once, no repeats)

Your custom brand graphics & photos of your work
Video or audio you would like to share
Links back to your website or social media account
Site wide promotion
[*We will customise all material and tailor presentation (within your brand guidelines) for maximum conversion rate]
This is the process for coming on-board to sponsor a series:
Submit your application with all brand collateral (YOU)
Project approval
Liaise with our team for planning & production of the series material (YOU)
Agree timescales and launch date
Write and finalise all drafts (YOU)
Material is prepared for publishing via our website
Article is published and promoted
Email series is queued up and launched
Monthly reporting on results (6 months)
The benefits:
Leverage our existing readership immediately
Rapid and large scale lead generation
Reach new & relevant niche audience
Sell more
Get more leads
Great for boosting sales for new product launches
Occupy high search rankings
Lots of re-purposing potential to multiply reach
The downside:
Be willing to work REALLY hard at teaching a new audience
Note:

We don't promote financial products e.g. insurance, loans, mortgages, hire purchase etc.
The ROI:
Potentially huge – take this guide written on the subject of "Setting Up A Campsite."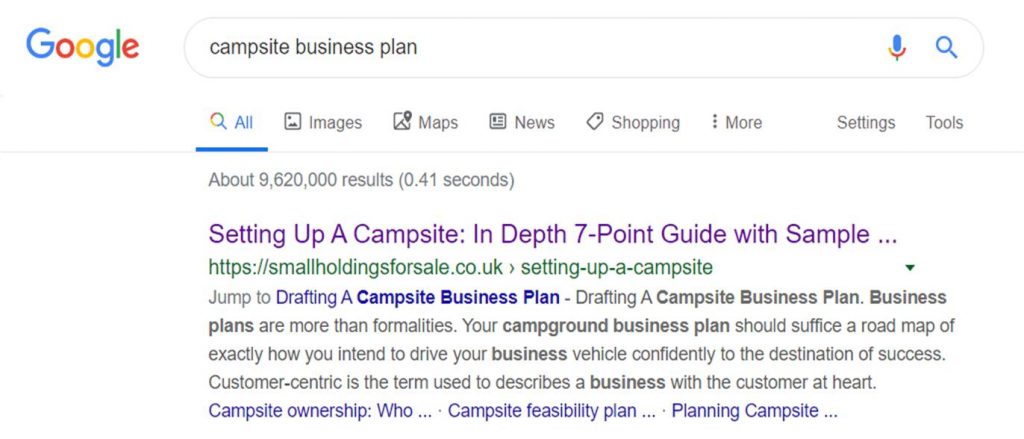 Within a few days of release, the article reached within Top 3 on Google, Bing & Yahoo for its many chosen keywords, including:
"Setting-Up A Campsite"
"Campsite Business Plan"
"Campsite Feasibility Plan"
"Planning Campsite Layout"
…among others.
The result: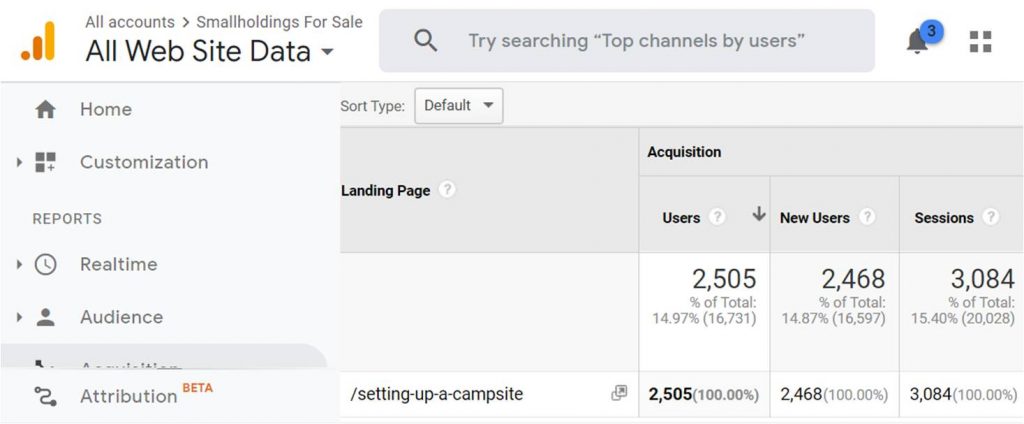 Over 2,400 new visitors viewing this page since its launch and climbing.
If this was your guide – just think of what an additional 2,400 potential new verifiable customers could do in a few weeks or months?
Want to give it a go?